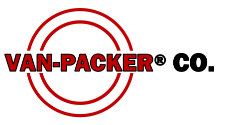 To all of our customers:
Van-Packer is open. We continue to work with key suppliers to understand the potential (and changing) impact on our supply chain and have contingency plans in place to ensure delivery if disruption should occur.
We will continue to focus on the health and safety of our employees, families and communities and for us, a large part of that means continuing to provide the products that hospitals, nursing homes, laboratories, the food industry all depend on. We are an essential business and will continue to serve your material needs as they arise. Rest assured, we will remain open with the full ability to service our customers.
If there is anything you need from us or have any way we can support you, please let us know. It is important that anyone wanting to reach out or contact us should not come to the factory directly. We ask that you remotely contact us by phone: 309-895-2311 or by email vpstack@gmail.com.
Thank you
Rob Rediger
General Manager